About
SCIJOURNO. Science journalism training in Australia
In Australia, major news topics that are underpinned by science such as climate change, water resources, influenza outbreaks and stem cell research, are often reported by general journalists or journalists in other specialist rounds such as politics, business or urban affairs.
The bulk of journalists entering undergraduate and postgraduate courses in journalism come from an arts and humanities background and can find reporting complex science stories a challenge.
To address this challenge, an expert working group—comprised of some of Australia's top science journalists and science communicators—published a report in 2011 with recommendations to support journalists who report science. The working group was commissioned under the Australian Government's Inspiring Australia strategy.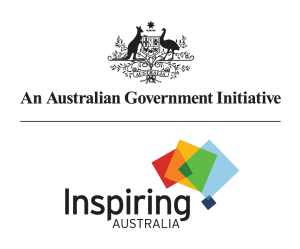 One of the recommendations in the report—Science and the media: From ideas to action—was to "Develop a unit on reporting research that can be incorporated into undergraduate journalism courses".
The group felt that the accuracy of reporting on key science issues could be improved if journalists are given some basic training in reporting on research findings during their undergraduate degree. This could include training on how to assess the credibility of experts, understanding the peer review process and making sense of scientific reports and basic statistics. This training is applicable across a wide spectrum of news stories and would be beneficial for all journalists not just those wanting to work on a science round.
The 6 modules now available here on this scijourno.com.au website have been developed following on from this recommendation.
Tertiary education lecturers can tailor the information from the modules to suit their students and teaching style. Ideally, these modules will be incorporated into a compulsory journalism subject so all journalism students receive some training on how to report research findings.
Working journalists will also find the information in these modules invaluable for improving your ability to report on complex stories.
An Inspiring Australia initiative
Inspiring Australia provides Australia with a strategic and coordinated approach to science engagement, including showcasing Australia's multi-billion dollar investment in science and research.
It has built a national leadership network to support the delivery of its strategy. With a presence on the ground in every state and territory and across hundreds of communities, the co-ordinated efforts of Australia's science communicators have allowed us to better engage Australians in the sciences.
A collaborative project
The 6 modules available here at  SciJourno were developed by:
The University of Western Australia also contributed to the academic advisory group for the project.
This website is hosted and maintained by Econnect Communication